Hospitable you!
The tourism business toolkit
These resources are entirely geared up to the needs of businesses in the Visitor Economy, working with Business Lincolnshire who have a wealth of support and further resources.
A guide to starting up, maintaining or growing your hospitality and tourism business in Lincolnshire.
You will find invaluable advice on everything that you need to know to become a tourism business, how to run a business, finance, funding, planning, marketing, and digital as well as legislative and industry updates. Helping you run your business and stop it running you.
Dedicated to hospitality and tourism in Lincolnshire
Bitesize masterclasses
We have developed this content not as a 'one size fits all' but as a whole series of materials that you can dip in and out of according to the needs of your business and the time you have.
Sustainability resources
Green tourism
Green, responsible, or sustainable tourism is about "making better places for people to live and better places for people to visit".
Learn what Green Tourism means and how it can actually benefit your business.
Download Experience Maker toolkit
Visitor experiences
Learn how to develop your own Lincolnshire experience and create lasting memories for every guest.
Your Business Boost
Register your interest today
Your Business Boost is a fully funded programme from Business Lincolnshire and CDI Alliance. This focussed support programme is designed to help Retail, Hospitality and Leisure businesses achieve their business ambitions.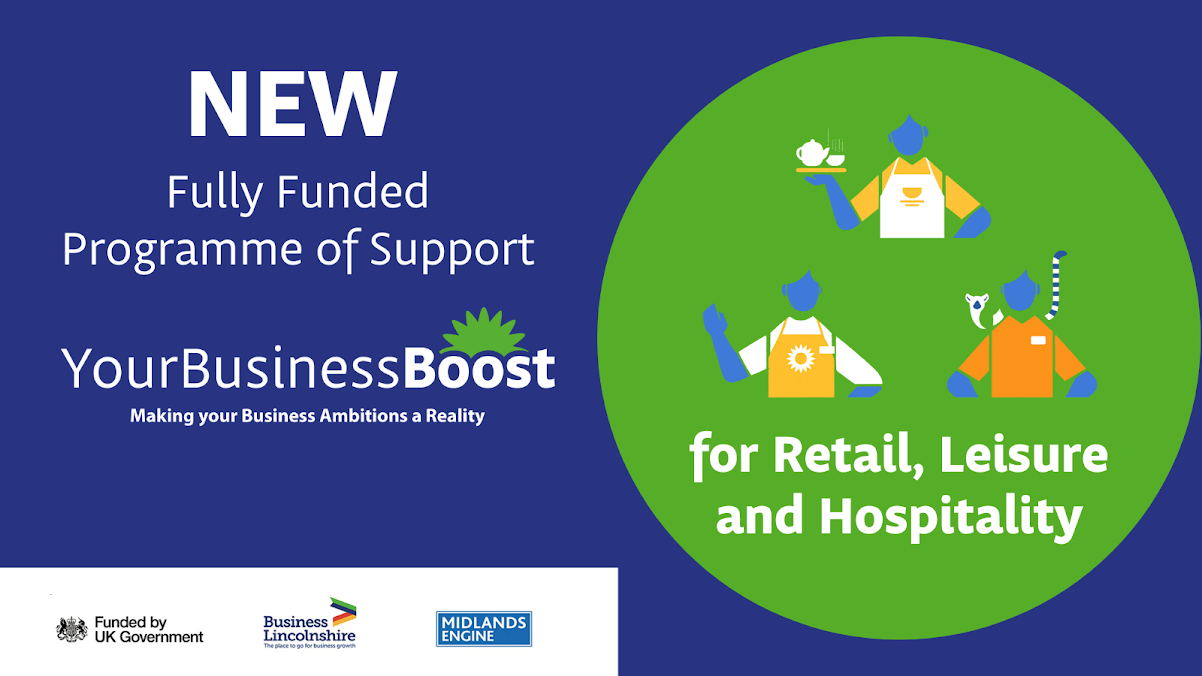 Essential resources & Guides
Some of you like a factsheet to download, others like video master-classes, so we've included both and we're adding new materials all the time. We have also given you access to the latest industry intelligence and research that we have commissioned on the local market – often helpful when you're applying for funding.
Focussed expertise & Insights
Visitors to the county want to have great experiences. You will also find helpful advice here on how to present this information for specific areas such as our heritage, walking and cycling to business tourism and the night time economy. As well as keeping up to date with the latest news and development.
We're here to help
Experts are on hand
Our team are also available to answer any questions you may have. If you're a Lincolnshire tourism or hospitality business and are searching for support, give our Business Support Helpline team a call.
01522 782067
Monday to Friday, between 8:00am and 6:00pm.
Share your ideas
Tell us what you think
We've tried to keep everything simple and jargon free. Do let us know if it works for you or what additional subjects you'd like covering.