There are various sources of funding available, and some may be more beneficial than others for your business, depending on the purpose of the funding, the duration you'll need it for and the life stage of your business. 
We've created a masterclass video, fact sheet, check list and template that will help simplify how to assess what's right for you, what routes to funding are available, where you might be able to access some of these and how to be in a great position to be accepted.
Bitesize masterclass
Quick overview
These sessions will support you to understand the difference between lending and equity investment, and the pros and cons of each. Look deeper into the different lending products available and discover which is the right one for your business.
At some stage in their maturity nearly every business will benefit from additional funding. Whether that's to help the business get off the ground, survive in challenging times, stay fresh and with the times, diversify or grow. And there are a number of ways businesses can approach fundraising outside of the traditional bank loan. We've simplified the options below and included some pointers to help you when you're looking for an injection of cash.
There are various private organisations that offer start up loans, however you should check the terms carefully as interest rates can be high (new businesses are inherently risky) and penalties steep if your business were to fail. 
The UK government has set up a scheme to encourage entrepreneurs and which is not only government backed (meaning the interest rate is lower than usual) but also entrepreneurs are able to benefit from 12 months free mentoring, which is invaluable for anyone starting a business – even if you're a seasoned professional! Amounts up to £25,000 at a fixed rate of 6% per annum interest payable over 1-5 years are available and can be applied for at British Business Bank.
For some, being able to put personal savings into a business is the preferred route. It means not being beholden to anyone else; not having to pay back interest charges and not having to divulge financial information about the business to any third parties.
Depending on the level and source of savings invested, this can indeed be a sensible solution, but there are also considerations.
Ensure that you have a separate business bank account so that you can record your payment either as equity (i.e. it's an investment and the business doesn't owe you repayment of the money) or as a loan, in which case the business needs to repay you once it is in profit.
Think carefully about where the funds are coming from
If it is from personal savings; do you have a sufficient balance of savings that you can draw on for any unexpected personal expenses or if your business does not generate sufficient income for you to take a salary or drawings at any stage
If it is from a credit card, this should be a card that is only used in relation to the business so that you are able to clearly define the interest payments payable by the business
Home equity loans are a great option, but remember that your home then becomes at risk if you are unable to pay back the loan and so even if you have set up a limited company to reduce any business liabilities, your home loan agreement sits outside of this
Loans from friends and family can seem like a good idea – but we will keep repeating the old adage of not mixing business with pleasure. Relationships can be affected if people's circumstances change and monies need repaying sooner than expected or if a business fails. If you do opt for this route it is recommended that you draw up an agreement with the repayment terms.
Crowd funding can be a great way to seek investment for a business – especially where you have a strong brand (people believe you are and will be successful) and/or where they believe in the product or service you provide and/or where they will benefit from the outcome.
Crowd funding works by setting a target and asking lots of people to donate small amounts of money. And because the risks are relatively small and it enables people to 'dip their toes' into the world of investing relatively safely it is quite a popular investment option.
There are different types of crowd funding and the type you choose will depend on your product or service.
Donation Crowd Funding is where people believe in a cause and are in effect donating money without any expectation of a return.

Sites like Just Giving; Go Fund Me; Angel.co are well known sites for donation crowd funding
You will still need to work at attracting the funding through:-

Setting a realistic target
Marketing the idea effectively
Being transparent about the use and benefits of the funds
Update everyone on the progress and the results

Debt Crowd Funding is where people expect to receive their money back over time with interest paid. It is most suited to established businesses with a track record. If you are interested in pursuing this route you will need to

Outline in a proposal – the amount sought; the business objectives; the purpose of the loan and include this, along with your financial statements, onto a peer to peer (P2P) lending platform. 
It is best to research the best P2P platform for your project. What type of businesses and projects have they raised funds for previously along with their terms.
The platform itself will define the terms of the loan (lowest investment; interest rates; repayment terms; type of investor best suited). 
The platform is likely to request some form of personal guarantee or security from your business.
 Once this has been agreed the platform will publicise the opportunity to potential investors and will hold the funds raised until the total sum is received.

Equity Crowd Funding will require you to issue shares in your company and therefore requires much more careful consideration on your part. It is also riskier for investors as they generally are not offered any form of security or guarantee. This form of crowd funding is most often used by start-ups and early-stage businesses. 

Again, specialist on-line platforms such as StartEngine or Wefunder will ensure that your business is showcased to a wide range of investors and the process is similar to that with Debt Crowd Funding, except you do not have to raise security.
Angel investors are typically high net worth individuals, looking to invest their own personal funds and make a strong return on their investment. Generally speaking Angel Investors get involved with new businesses. Businesses that are far along enough that they have a proven concept but not so large that the business has lots of backers. Angel Investors are typically given a stake in the company and as such they often maintain an advisory role to ensure their investment is protected.  Unlike venture capital firms, Angel Investors understand that growing a profitable business can take some time and few expect immediate returns.
Similar to crowd funding, you will need to pitch your business/project/idea to the investors but instead of having an intermediary prepare terms, you will connect directly with the investor.
Because of the nature of angel investment you will be more successful if you are able to research potential investors before reaching out to them. This will increase your chances of obtaining the funding you need. Some of the top angel investor websites are:-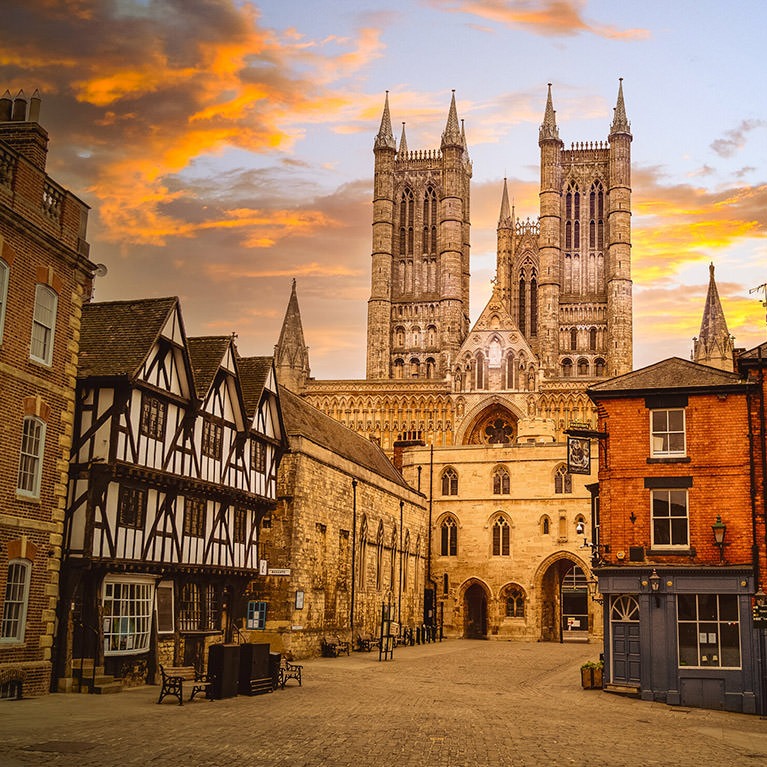 The government set aside money from taxation each year towards supporting new and existing businesses. The money is distributed through national and local organisations including councils, universities, charities and social and historical interest organisations. The government has a central database of grants that can support your business. However, it is also recommended that you sign up with your local district council newsletter and Business Lincolnshire for advance warning of any new grants coming up.
Business Lincolnshire
North Kesteven
South Kesteven
East Lindsey
West Lindsey
Boston
Lincoln City
North Lincs
North East Lincs
South Holland
Rutland
Grants are a great way to help you achieve your goals, but should not be seen as free money and many have very small windows when they are open. 
Many grants are match funded, where you will also need to contribute to the total cost of a project. 
Most grants will require you to pay out in advance for a project and claim the money back once the project is completed.
Every grant will have conditions attached and will be intended to deliver positive and tangible outcomes – for example improving sustainability; improving the offer / number of visitors to the area / increasing employment opportunities in the area / extending the seasonality of a place.
Your best chance of being able to benefit from a grant is to:-
Have a business plan already prepared that outlines your vision and goals for the business; that includes market research and financial projections
Sign up with your local authority and for the Business Lincolnshire newsletters
Keep your records in good order as you will need to provide recent copies of accounts; insurances; permissions, receipts amongst other things
Finance Masterclasses
In this first of three masterclass videos about finance and funding for your business, Jo talks about the importance of knowing your numbers. By the end of this video, you will have a good understanding of what figures funders will want to see from you and what you will need to do to satisfy their needs.