Business professionals in the Retail, Hospitality, or Leisure sector within Greater Lincolnshire and Rutland are invited to take part in a remarkable opportunity on the horizon – "Your Business Boost," a new fully funded business support programme brought to you by Business Lincolnshire and CDI Alliance.
"Your Business Boost" is a strategically designed business support initiative aimed at propelling businesses in the Retail, Hospitality, and Leisure sectors toward their fullest potential. This programme recognises the unique challenges and opportunities faced by businesses in these sectors and tailors its approach accordingly.
Earlier this month, the team hosted a #BLLIVE webinar on LinkedIn with Guy Lewis and special guests Hayley Toyne and Deborah Goodall. Together, they delved into the details of this transformative business support programme. If you couldn't catch it live, you can still watch the recorded session for a comprehensive overview.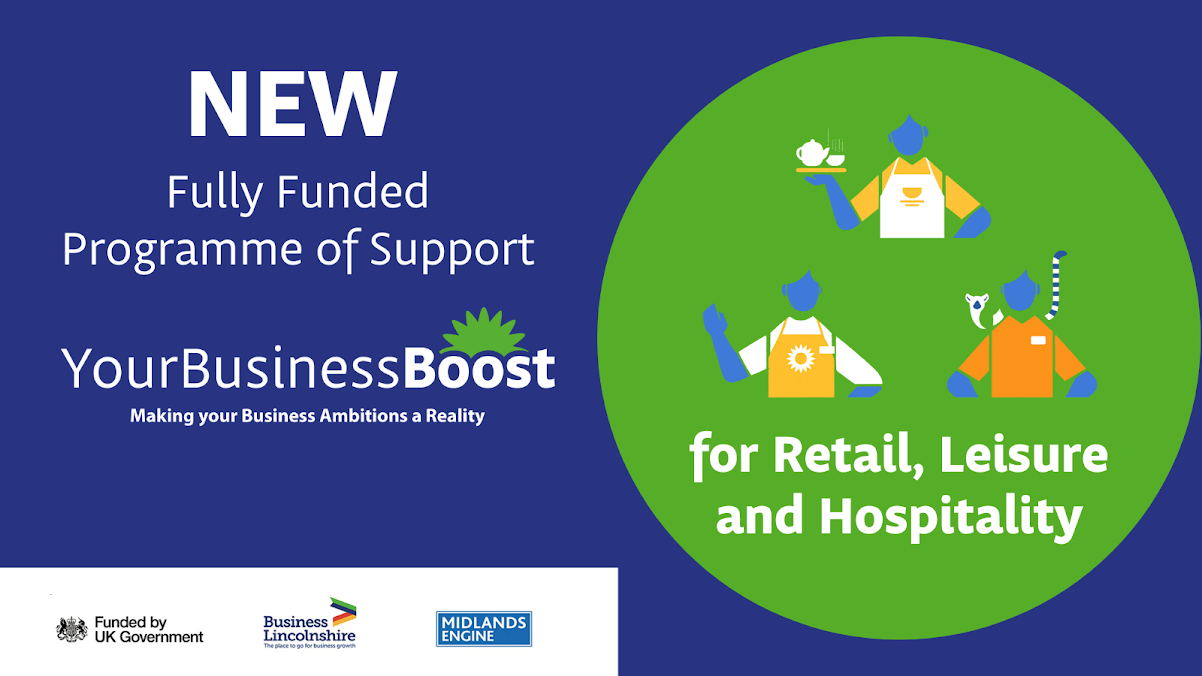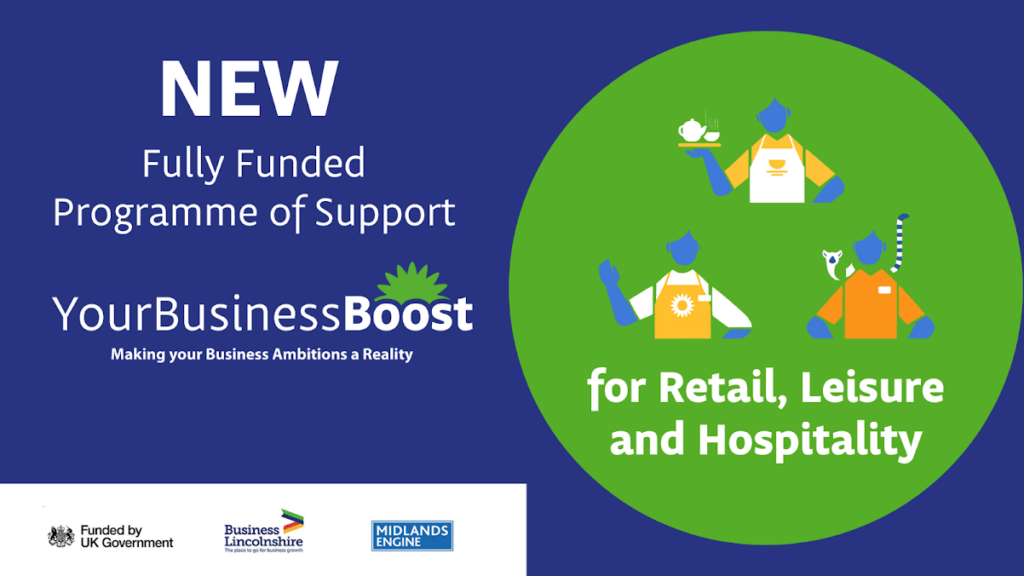 How the Program Operates
Unlike generic support programmes, "Your Business Boost" operates on a cohort-based model. Here's a succinct breakdown of what to expect:
Group Sessions: The journey starts with a collective session, fostering collaboration and knowledge sharing among participants.
Masterclasses: Throughout the programme, participants gain access to masterclasses covering essential topics like Marketing, HR, and Sales. These classes are led by experts in their respective domains.
Personalised Assistance: If your business requires specialised guidance, "Your Business Boost" offers 1-2-few sessions and even one-on-one support from subject matter experts.
Dedicated Advisor: Each participant is paired with a "Your Business Boost" advisor who will provide ongoing guidance and mentorship tailored to your unique needs.
Strategic Planning: As the programme concludes, all participants come together for a final group session. During this session, you'll craft actionable plans for your business, share your newfound insights, and set ambitious goals for the future.
Benefits for Your Business
Learn what your business stands to gain on a business programme like this from past participants' experiences:
Ace Tones Entertainment emphasised, "The programme was highly informative, and the opportunity to connect with fellow business owners was invaluable."
Arial Trail reported that the programme was "thought-provoking" and a catalyst for action, noting that it provided a wealth of helpful information.
Holivans found the programme "extremely beneficial" and has since incorporated numerous insights into their operations.
Eligibility and Details – How to apply!
"Your Business Boost" is open to individuals associated with businesses in the Retail, Hospitality, and Leisure sectors in Greater Lincolnshire and Rutland. The primary criterion is that your business should have fewer than 5 full-time permanent employees. If your workforce includes casual staff or if you operate as a sole trader, you meet the eligibility criteria.
This programme is particularly well-suited for business owners and key personnel who can influence the direction and aspirations of their businesses.
The "Your Business Boost" programme spans eight weeks, with participants dedicating approximately three hours per week to learning and development. The inaugural cohort launches on Wednesday, 18th October, followed by five more cohorts scheduled through to March 2025.
Learn More and Register
If you are interested in delving deeper into the intricacies of "Your Business Boost", watch the recording of the introductory video.
To gain comprehensive insights, secure your spot for one of the "Tell me more" sessions, taking place at 11 am on 13th, 21st, 27th September, and 4th October 2023 by registering your interest using the form in the button below.