Like its sister company Facebook, Instagram started as a mainly social site, but now businesses have cottoned on to the benefits of being part of the Instagram family and it's become a popular site for both business to business and business to consumer interactions.
Done well, it's brilliant for catching your customer's eye and hooking them in to find out more about you. You don't need to spend hours coming up with lengthy content – in fact a headline is all you need. You can also really show your personality through the colours and images you use as well as the reels and video options.
To help show you the ropes we've included some video Masterclasses and some facts which will give you the confidence to set up an Instagram page for your business and to manage it effectively once you're on the platform.
Bitesize Masterclass
Quick overview
Learn the importance of high quality images and first impressions, and explore how to be creative on Instagram, using reels, short videos and montages on your page. 
Instagram is an increasingly popular platform and a powerful tool that enables you to easily connect with millions of people who share their photos, videos, and stories every day.
This is the social media site where first impressions really do count as this platform is all about how visually appealing your content is to the viewer. Not just thinking about each individual post, but your grid, stories, highlights, and reels.
Whilst it's known for being a visual platform and used more for raising brand or product awareness, it has been reported that over 70% of Instagram users have also made a purchase from the site and so it's an extremely versatile tool once you know how to use it.
This is the one platform where you need to build a cohesive visual strategy to ensure that your efforts are not wasted.
Here are four things to consider when building your Instagram strategy:
Audience
Tone & Voice
Content
Engagement
We'll cover these four elements within the content below, and how to use Instagram effectively to enhance your brand.
First, you will need to decide what your goal is. For many businesses in the visitor economy sector, this will be about building brand awareness and/or promoting a product or service or event.
Consider who your audience is and what are they going to purchase at your tourism business. You may have a few different audiences, and that's where building a series of profiles will help you with your overall digital marketing strategy. But for Instagram specifically, tailor your marketing for who is using this platform and engage with them. 
Take a look at the demographic of your audience across Instagram. What are their likes? What are their interests? How old are they and where do they live? You can find out this information in the Insights section on your Instagram Account (you will need a business Instagram account to access this information). Then have a look at who follows you. Go on to your followers' list and click on a few profiles to see what they post about, who they follow and what hashtags they follow too. 
Before you think about capturing your images or creating videos, you'll need to decide what style you will use for your posts, and it needs to be consistent. You may have a style guide or brand guidelines for your business, but have you thought about a dedicated social media style guide? This will encompass your tone and voice. 
Voice is the distinct personality and style of your brand, while tone refers to the changing mood of your content. Your tone can change depending on what audience you are talking to and what platform you are using and the purpose of your post, so do think about what your Instagram tone is going to be. 
Remembering that Instagram is a visual way to enhance your brand, think about how you are going to use your tone and voice in pictures and videos.
What colours from your brand palette will you bring across and what tone will you use? You will need to be consistent with your main brand guidelines so that you are recognisable across all platforms – but with Instagram, you will also need to think about how your colours will blend with your pictures so that you don't have a mass of contrasting colours and styles. Your content needs to look stunning not just in the feed but also in the Bio, where people can see all your posts in a grid format.
You may want to consider having a theme or set a filter for your images or a layout style. 
Don't make it too difficult for you to keep up with though. Puzzle layouts used to be a top craze but can be tricky to maintain. And don't overload your posts and stories with lots of text, stickers, and logos as this can be hard for your audience to read. 
You want your Instagram content to tell a story – your story! The best way to establish a loyal following on Instagram is to tell your story and take your followers on the journey. Making them part of the story too.
Thinking about your customers, what is it that would make them stop and look twice at your venue or service online? Your Instagram content should have the following aims to engage your followers by educating, entertaining, assisting with their decision and inspiring them.
Quality is better than quantity when it comes to Instagram, and consistent quality too. Consider building up a library of quality images that clearly highlight and showcase all aspects of your tourism business one photograph at a time. 
You also may need to segment your businesses services and products into themes too. Let's take a bed and breakfast as an example, the possible themes of your content could be:
The menu – food, drink and all the options available
Interior shots – pictures of the bedrooms, communal areas, and close-up features
Exterior Shots and the surrounding area
Local things to do during the guests stay
And then sub-themes of this content to showcase the audiences you cater for – dogs, children, couples, cyclists, walkers, etc. 
If your bed and breakfast is dog friendly, you could showcase images of a dog sofa, amenities basket with doggy treats or a place on the coat hook for dog leads? Perhaps your guests are ramblers or cyclists. You might then have images of hiking boots on a mat and images of some picturesque country pathways.  
And don't forget to give a friendly mention to nearby attractions, restaurants, and things to do during your guests visit, tagging them where appropriate. 
Consider also how you might be able to display your content that will work for your audience. There are several ways in which you can curate your story on Instagram:
Carousel Post (multiple images on one post)
Stories – available for 24 hours
Story Highlights
Reels – short videos up to 15 seconds
IGTV – for longer videos
Guides
Shop (must be connected to Facebook Shopping)
Static images are ideal for beautiful photographs for your business, designed quotes or testimonials and showcasing any promotions.
Carousel Posts are a series of static photographs or short videos that you swipe left and right through to showcase a collection of posts together. 
Stories are quick posts that are only available for 24 hours, and you can save them into your highlights to keep them on your profile longer. These are great for sharing user-generated content, sharing promotions, and your products and services. Use the highlights to categorise your stories to help your customer journey through your account. Maybe you could add your new menu, a price list, or details on how to book too?
Live stories are great to give a real insight into your product or service. If you have an animal farm – what are your duties first thing in the morning? If you're a restaurant what does the kitchen look like behind the scenes during service? If you're a hotel how does reception coordinate with housekeeping? Through connecting on a human level with your customers, you will be building rapport and trust, 
Reels or IGTV videos are great if you want to share something valuable with people – perhaps a 'how to' and this can be for anything from 'how to create swan-shaped napkins' to 'how to make a signature cocktail'.
Not all the content you share on Instagram has to be your own either. Here are a few tips on building a great content library that involves your community and tells your story: 
Reposts from your employees

Encourage your employees to share their journey within the story and share the fun things they love about working at your company.

User generated content (UGC)

Ask permissions to use content your visitors have posted that capture your brand's style, tone & voice, use their original image and credit them in the post. 

Influencer posts

Like UGC, but influencers often have a much larger following as a celebrity or well-known public figure. 

Newsjacking 

Create content that is centred around a major, well-discussed and trending news item. This could be on a local, up to worldwide scale.
The timing and frequency of your Instagram posts could help you start to grow and engage your followers too. It's best practice to keep your posting schedule as consistent as possible, as this usually comes down to the amount of content you have ready. 
Do you have sufficient content that will allow you to post at least once a day every day? Remember, quality, not quantity, and keep it consistent. If you can't post every day, make sure you post the same amount of times each week. 
According to Sproutsocial the best times to post on Instagram for the hospitality sector are Wednesday at noon, Thursday between 3 and 4pm and Friday between 8am and midday. But once you get going, your insights will be able to tell you when your followers are online most. 
Try to mix up your posting schedule too to make it look more authentic. We wouldn't recommend posting at the very same hour each day – maybe try posting at different minutes between your ideal hours. By mixing it up a little, you may find the best time for you to post, based on the impressions and engagements you find in your insights. 
Take a look at our Instagram Schedule Templates to find one that suits you and your tourism business.
The ultimate way to increase your engagement through Instagram and connect with your audience is to like, comment and share their posts too. Start a conversation on one of your followers' posts by asking questions. Not only will this help to engage that individual, but will help to bump your post up the algorithms with more comments. 
Top tip: Write comments and replies that are longer than 4 words. 
Follow local businesses in your area too and engage with them and their audience. Chances are, you will share target audiences and striking up a great online relationship with your neighbours will help you both out.
If something is happening in your area and great content is being shared, why not share their post on your stories and add a caption? 
To share someone else's post, hit the little paper aeroplane icon underneath the image and click Add Post To Your Story. You can then use the different elements to customise the post and say something about it. 
Please note: By sharing a post this way, it doesn't notify the original account you have shared it, although it does credit them to link to their account. Best practice is to add an '@' mention sticker of the account within your story. 
Top tip: you can hide the '@' mention behind the image you are sharing, to keep your post neat and tidy. Add the sticker, then click on the image and it will send it to the back. 
For example, if a new restaurant has opened – can you share with a comment along the lines …" now this looks like a great place to eat – and better yet, it's just a short walk from our B&B" Or you could ask a question to get engagement, something along the lines "just opened and only 500 yards from our doorstep. What do you think, should we try it out?" 
As a rule, it is best practice to like and comment on each post that tags you or uses your hashtags. But it is also very helpful in expanding your reach to engage with other posts too. 
But how do we use hashtags to increase engagement? 
Essentially, hashtags are Instagram's way to categorise and sort posts, and when used effectively will help your post get discovered by viewers that aren't your followers. There are many different types of hashtags, and choosing the right one for your tourism business is important. 
Broad produce or service related: i.e. #bedandbreakfast #bnb #restaurant #cafe #cocktail #coffee #museum #guidedtour 
More specific & unique products and services: #veganbnb #sustainablecafe #christmascocktail #handroastedcoffee #accessibleguidedtour
Branded hashtags: This could be your slogan as a hashtag or a customer content hashtag, used to help build a community around your business #VisitLincolnshire #LoveLincolnshireWolds #IlluminateGainsborough #LincolnshireTogether
Campaign hashtags: Keep an eye out for local or national campaigns to use their hashtags (think back to newsjacking) #LoveLincoln #EscapeTheEveryday #LincolnshireChristmas #GoExplore #LoveCulture

 
Geo-location hashtags: Using hashtags relevant to your location is great for attracting local followers and educating visitors too #Lincolnshire #LincolnshireCoast #Skegness #LincolnshireWolds #Gainsborough

 
Movements, day & holiday hashtags: #Pride #BlackLivesMatter #Christmas #Easter #BlackFriday #Halloween #InternationalDogDay #BlackPrideMonth #CookieDay (we've built a list of the 2022 days and holiday hashtags)

 

Daily Hashtags: #MotivationMonday #ThrowbackThursday #WildlifeWednesday #FoodieFriday 
Of course, these are just some of the examples of types of hashtags you can use for your business, but there are a few rules you should know first to help you plan your content. 
Instagram allows a maximum of 30 hashtags per post, however, it isn't always recommended to use all 30. 11 hashtags is the average to use, and according to HubSpot, half of Instagram accounts use up to 3 per post. 
There is no magic number for hashtags, and it will come down to experimenting with what works best for you. Test it out and be patient with the results. 
But, you should always use at least one hashtag!
There's another little rule too for hashtags. It is strongly recommended not to use the same hashtags for every post for two reasons. Instagram's algorithms are strong and you will be penalised for consistently using the same hashtags in each post. The second is that your content will look more authentic if you mix up your hashtags each time. 
There is no real right or wrong way to use hashtags, some users include them within the text, some add them in bulk at the end of a post, some hide theirs in the first comment. Make sure you keep your hashtags relevant to your post!
As with all marketing activity you do, when you first start out it will come down to a little trial and error, so do allow yourself and your business time for this. Analyse your activity and measure your results using Instagram's Insights tools, being sure to look at the click-through rate too (how many link clicks you are getting). 
Just like with your content, again you want to focus on the quality of your audience, not quantity. If you have a strong, engaged and small following that regularly buy your products, give you reviews and tag you in their content, that can be much more beneficial to you than lots of unengaged followers. 
Many people love Instagram and get inspiration for their next adventure, things to do and places to see through the platform. It's easy and fun to use and when used well, and with a strategy in place, businesses can reap the rewards by engaging.
If you're new to Instagram, here is a little step by step guide to help you get set up. 
Setting up an Instagram business account
Setting up a professional Instagram account is simple.
Head to Instagram and you need to enter your email address or mobile number, your Business Name (in the 'Full Name' section), a username (we recommend you choose the exact same as any other account you have for consistency if it's available) and choose your secure password. 
You'll then be prompted to add your birthday, even as a business set-up. This won't be a part of your public profile, but it's required for the age restrictions of adverts. Enter any date you wish that will make you over 18.
You will then be sent a 6-digit verification code to the mobile number or email address you entered. 
Once verified, you'll be able to set up your account and switch to business. 
Please note: You can set up your account using a desktop, but Instagram is primarily used via a smart mobile phone. With a professional account, you won't be able to post the desktop, unless you are using a third-party scheduler. More details about third-party scheduling are below. 
Your account will automatically be set up initially as a personal account. To make the switch to a professional account, click on the three horizontal lines on the top right-hand corner, and click settings > account >switch account type (at the very bottom in blue). 
You'll then be prompted to choose a category that best describes your business. Start typing your business category to find your category, and click to display on your profile. 
You'll have the option to create a business or creator account. We strongly recommend choosing the business account setting, as this is best for retailers, local businesses, brands, organisations, and service providers. 
Add your public business information next. Your public email address, phone number and address. You don't have to fill out all the information in each field here to progress to the next step and can go back to complete it at a later date. 
Connect your Facebook Page
If you already have a Facebook page, it may show up on the list to connect to. You do have the option, if you don't have a Facebook account, to create one through the Instagram app, or just click don't connect to Facebook now. 
At a later date, you can go back into your setting to connect your Facebook Page easily. Simply click edit profile on your homepage, scroll down to Public Business Information and Connect or Create Page. 
Now, navigate back to the home screen and click edit profile. This is where you will add your profile photo/logo, your bio and website links. 
A business profile image is usually the business Logo or some form of visual identifier for your business. The optimal size for your logo is 180px square and will show up as a round icon. Bear this in mind when resizing your logo/profile image. It is also recommended not to use too much text, if possible. A shorter or graphic version of your logo (or Flavicon) would be best, if you have one. 
Your Bio consists of just 150 characters – you'll need to be punchy and get across what you do, your contact details and a phrase that describes your business and personality. You can use relevant hashtags in your bio and emojis too that reflect your tone and voice.
Your set-up is now complete.
Third-party social media scheduling
Prepare a posting schedule and consider using software that will allow you to upload all your content once a week or once a month and pre-set the post times. This means you can be sure that you post regularly and it's easier to create a story with your posts. It also means that you will show up regularly in your audiences' feeds.
There are many options to choose from to schedule Instagram posts using a third-party platform, however, a free option is to use Facebook Creator studio if you have a Facebook account also. 
Please do note that for all third-party scheduling platforms, you are only able to schedule single posts, carousel posts or video posts directly to your grid, or IGTV videos. 
You are unable to schedule reels, stories or guides, and will have the use the mobile app on your smartphone directly to do this. 
Here are a few tried and tested options for Social Media Scheduling platforms:
Canva
Hootsuite
Buffer
ContentCal
Sprout Social
www.monday.com
Later.com
Each platform has different perks and tools and comes at different monthly costs, with annual discounts available too. It is recommended to take a look at each platform and see what features and benefits work best for you and your business. 
Many will have free trials too, so you can try them out before committing to pay for the platform. 
Instagram Schedule Templates:
We've included a few suggestions of timings for each post. Mix it up by choosing a different time each week.
The Simple Template:
Monday - Static Image
5:39 // 6:13 // 6:41 // 7:02
Tuesday - Video Reel
3:12 // 3:46 // 4:02 //4:17
Wednesday - Static Image
12:03 // 12:19 // 12:32 // 11:59
Friday - 4x Stories
8:14 // 8:59 // 10:38 // 11:02
Monday - Video Reel
5:39 // 6:13 // 6:41 // 7:02
Tuesday - 4x Stories
3:12 // 3:46 // 4:02 //4:17
Wednesday - Carousel Post
12:03 // 12:19 // 12:32 // 11:59
Thursday - Single Image
3:26 // 3:32 // 3:57 //4:02
Friday - Carousel Post
8:14 // 8:59 // 10:38 // 11:02
Saturday - Single Image
5:12 // 5:47 // 6:02 // 6:18
Sunday - Single Image & Share Customer Posts on Stories
5:39 // 5:52 // 6:06 // 6:23
Masterclass Playlist
2 Videos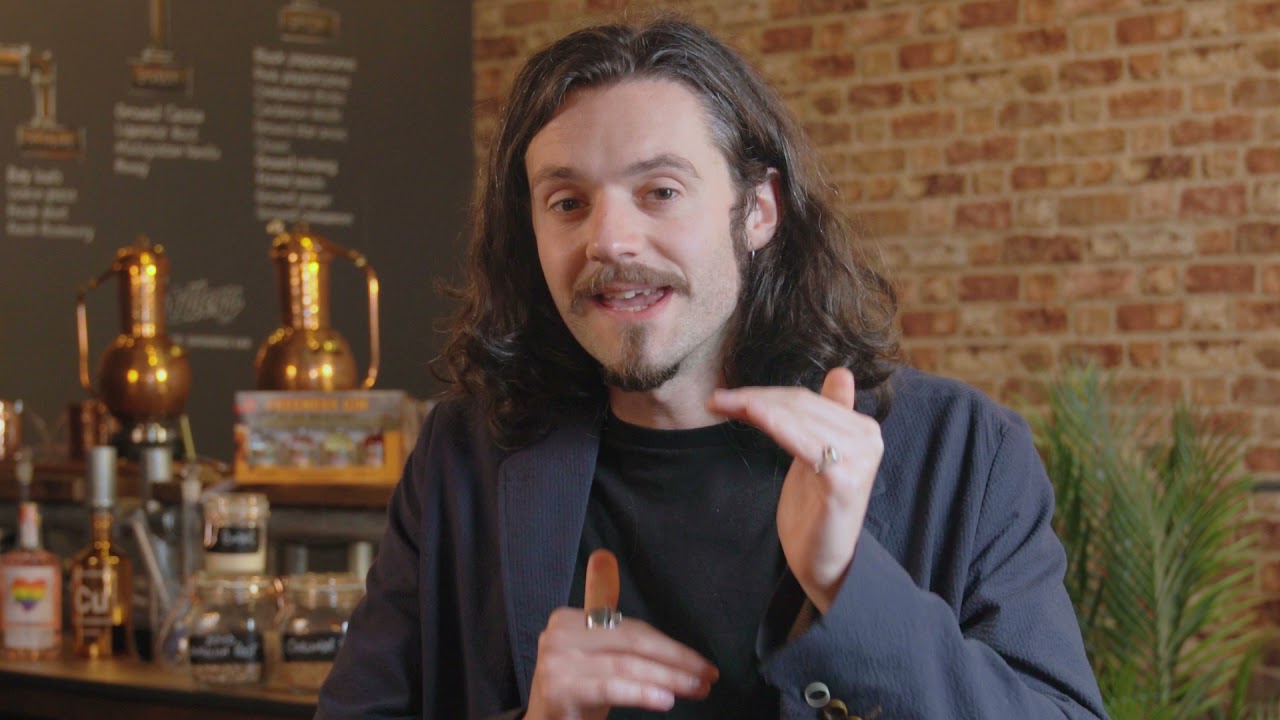 4:39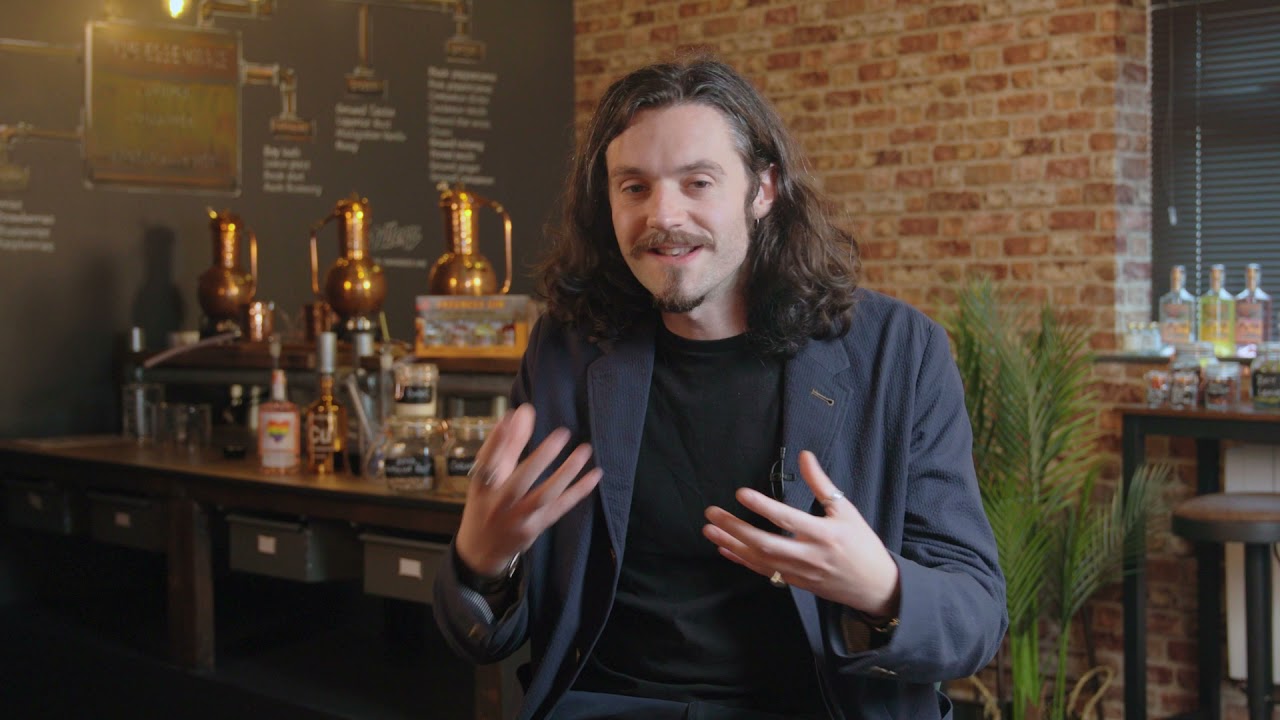 7:26
Instagram Masterclasses
In this first of two Instagram masterclass videos, Sam explains what Instagram is, what it's generally used for and how it can benefit your business. By the end of this video, you will have a good feel for the type of content that sits on Instagram, the type of users that engage with the platform and how to get noticed on the site.